Cluster Level Awareness Program 
Textiles Committee is conducting Cluster Level Awareness Program (CLAP) at the identified Handloom clusters to sensitise stakeholders of Handloom industry about Handloom Mark Scheme with a special focus on newly launched Mobile Apps for registration, verification tracing of labels, features of QR Coded HLM labels. The program has been help across the country and several media has reported the same.  Some of the news clippings are given below: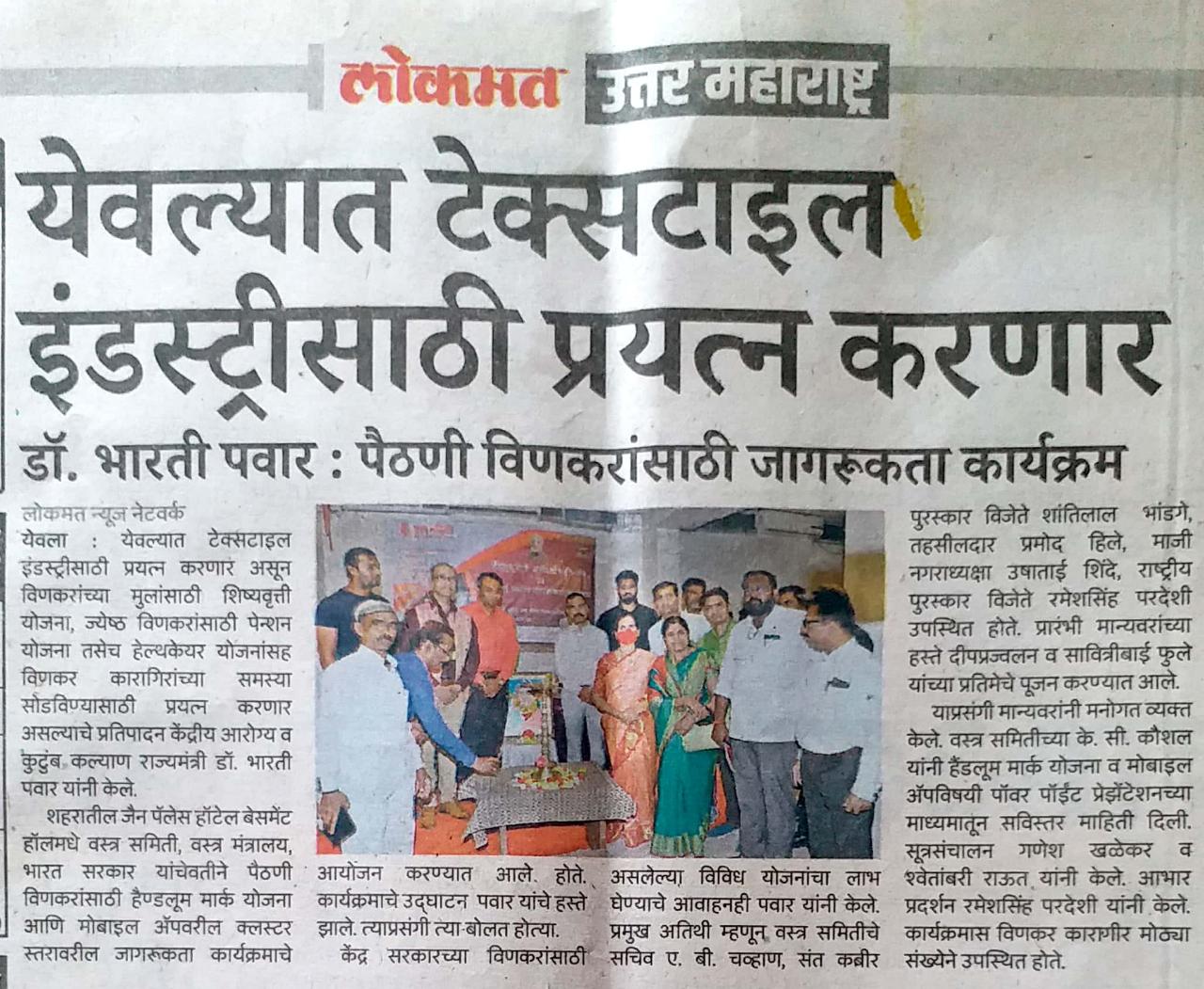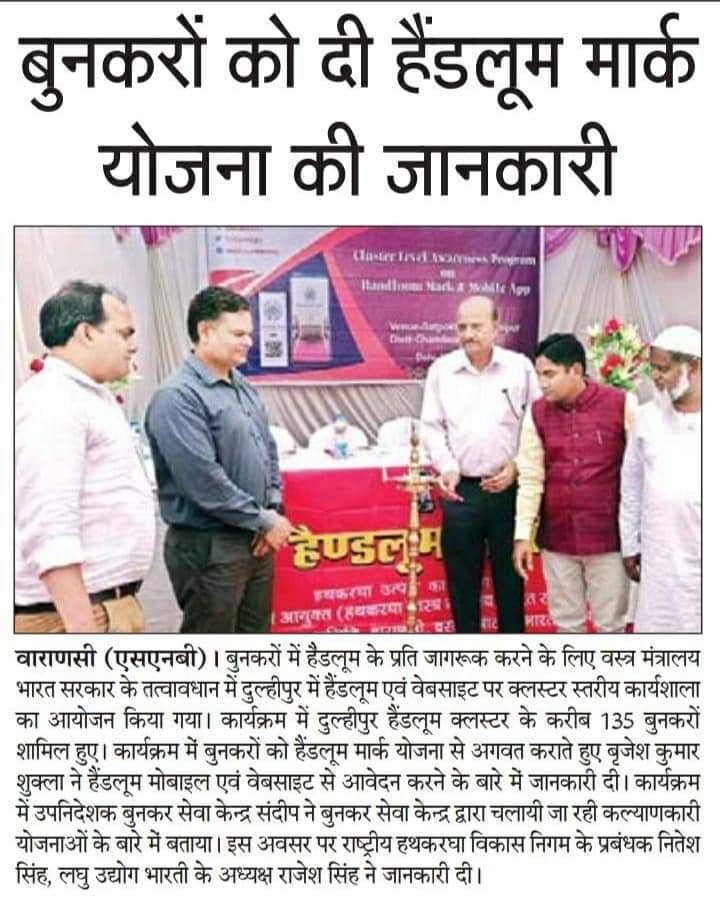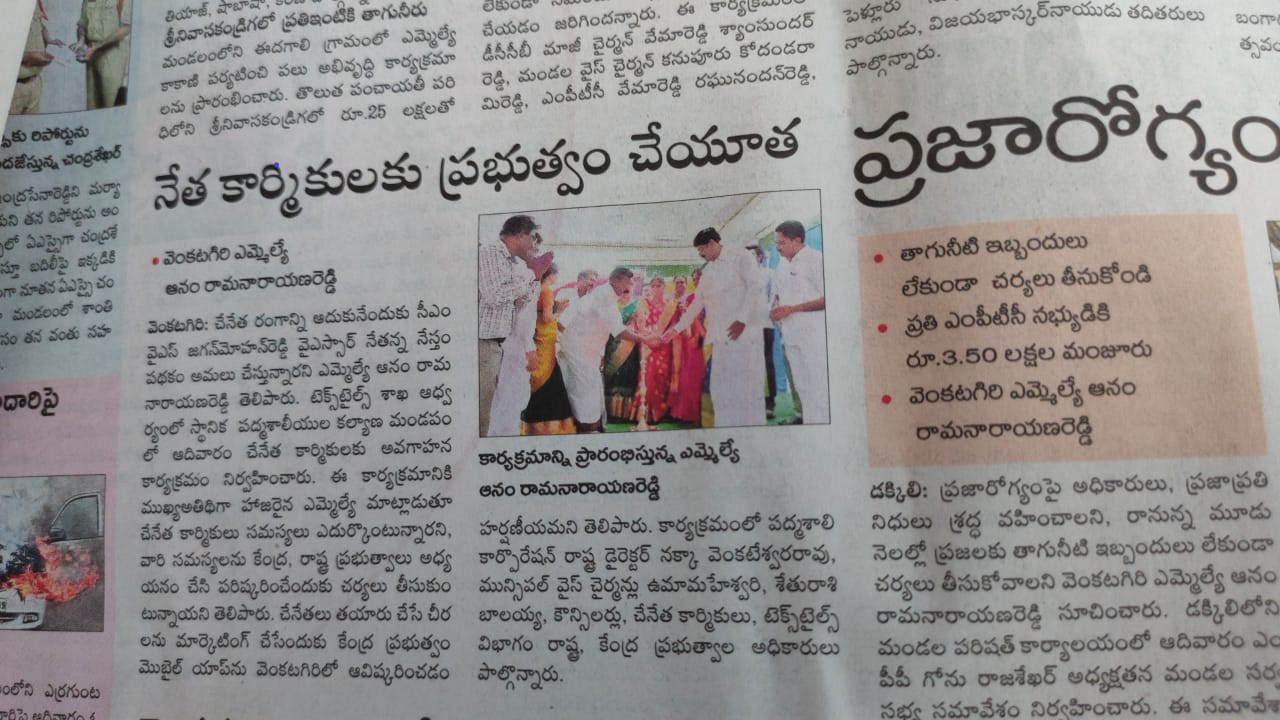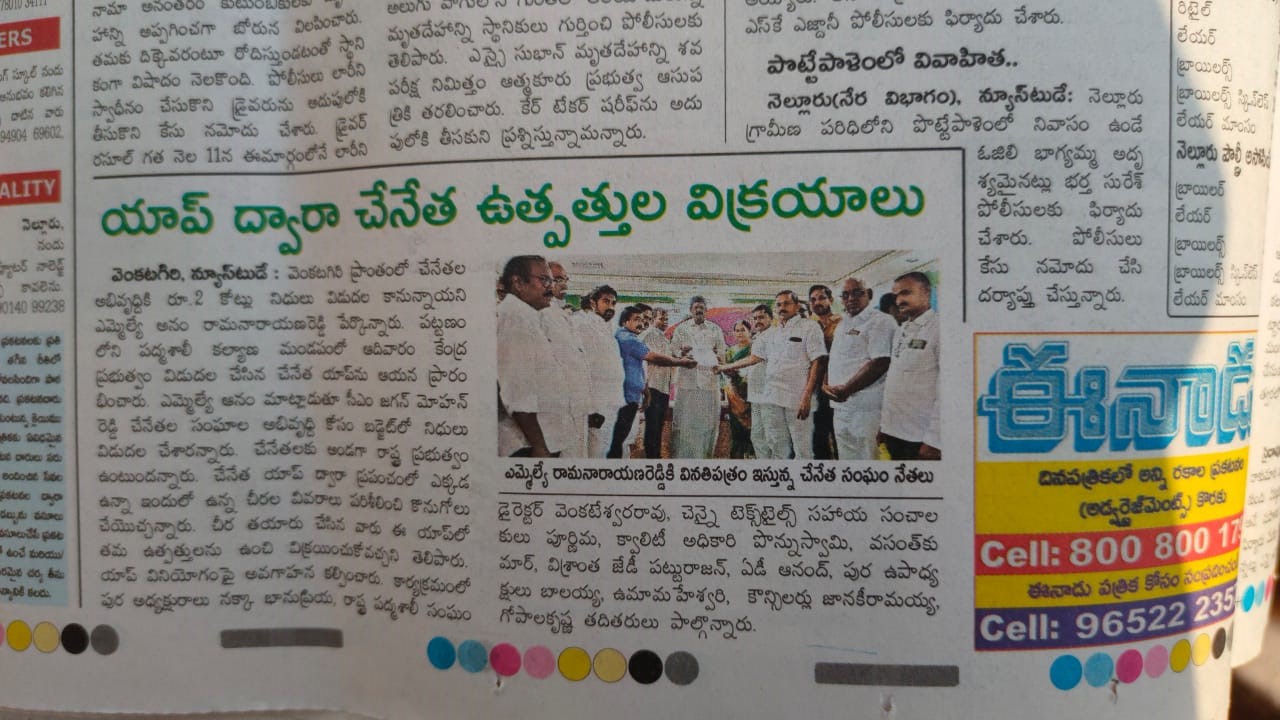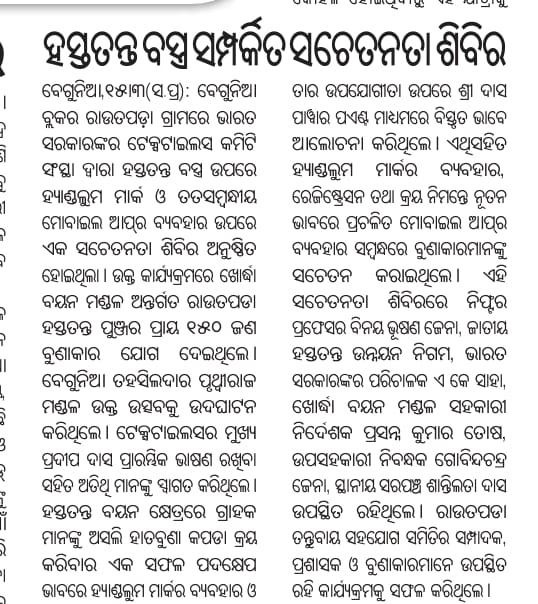 ---
Textile Value Chain | September 1, 2021 |
Sixth Capacity Building Programme on "Intellectual Property Rights (IPR) Protection of Unique Products through GI and Post GI Initiatives" was held on 25th August 2021 through Webinar from 2.30 pm to 5.30 pm   Read More...
Textiles Committee signs MoU with Japanese Organisation 
The Textiles Committee, Ministry of Textiles, and Nissenken Quality Evaluation Centre, Japan, have signed a Memorandum of Understanding to ensure quality of textile and clothing exports to Japan as specified by Japanese buyers…….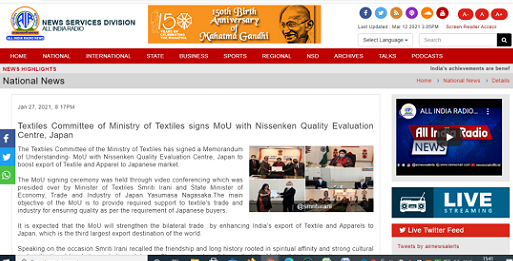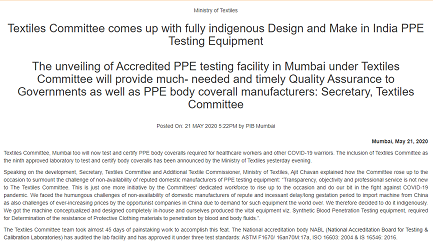 Textiles Committee comes up with fully indigenous Design and Make in India PPE Testing Equipment
Textiles Committee, Mumbai too will now test and certify PPE body coveralls required for healthcare workers and other COVID-19 warriors. The inclusion of Textiles Committee as the ninth approved laboratory to test and certify body coveralls has been announced by the Ministry of Textiles yesterday evening. Speaking on the development, Secretary, Textiles Committee and Additional Textile Commissioner, Ministry of Textiles, Ajit Chavan explained how the Committee rose up to the occasion to surmount the challenge of non-availability of reputed domestic manufacturers of PPE testing equipment: "Transparency, objectivity and professional service is not new to The Textiles Committee. …….